Employment Opportunities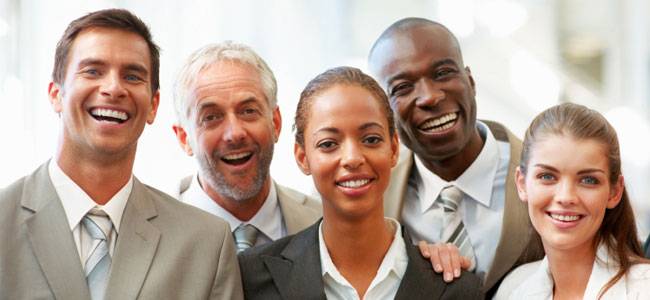 Current Openings:
BANK TELLER
Part time teller position available at our Conneaut, Austinburg and Girard PA locations. Schedules include morning and afternoon hours and ½ day Saturdays. Strong customer service skills and cash handling experience preferred teller experience a plus.
Equal Opportunity Employer M/F/D/V Credit & Drug Screen Required.
Any questions feel free to email Janet at jferguson@conneautsavings.com.
Please Print out the application below and mail it to:
Conneaut Savings Bank
Attention: Janet Ferguson
P.O. Box 740
Conneaut, Ohio 44030
Commercial Banking Officer Conneaut Savings Bank – Conneaut, Ohio
Department: Commercial Banking
Reports to: President
FLSA Status: Exempt
Grade: The grade of the position for each branch is determined by the size of the Commercial Banking Officer's credit and or depository portfolio, degree of ability to manage increasingly complex relationships, and debt of knowledge of a number of industries.
Statement of Hire:
Conneaut Savings Bank (CSB) is looking to develop a small business commercial relationship portfolio. A successful candidate will desire the opportunity to develop and grow a commercial operation that supports safe, sound underwriting practices while delivering high quality personal service to our commercial customers.
Job summary :
The Commercial Banking Officer is responsible for the development, and sales and risk management, of commercial banking relationships. Products include both non-credit and credit services, sold to relationships characterized by frequent, ongoing contact with clients in which banking services are provided in the context of being the primary bank, with long-term familiarity with client goals and needs. Valuable observations of client businesses are sometimes provided to clients on topics that are incidental to the provision of banking services. By these activities, the Commercial Banking Officer contributes to the bank's goals for loans, deposits, and non-interest income and therefore has keen awareness of personal portfolio goals as relate to that contribution. Serves as a role model for peers and support staff in matters of professional conduct, service and sales attitudes
Principal Responsibilities :
Reviews lists, records, newspapers, networking opportunities, and other sources for business development leads.
Develops new prospects and customers for the financial institution by maintaining an organized business development effort including but not limited to calling on new and existing clients, utilizing a contact management program, and planning and documenting calls as appropriate.
Conducts other business development activities such as but not limited to joint calling with branch staff, attending community and networking events, and organizing events
Interviews applicants for commercial banking services, both credit and non-credit services.
Discusses client needs, problems or complaints with client relationship stakeholders.
Evaluates potential customer loan requests and makes loan recommendations to management as appropriate. Analyzes and screens credit requests for all types of loans, utilizing all relevant information to determine client and prospect credit repayment capabilities. Reviews new laws, regulations, and policies that influence commercial lending within the financial institution and incorporates these as appropriate.
Presents credit requests to management as appropriate or required by policy, by writing approval, problem credit, and other forms of loan memoranda.
Presents non-credit and credit products to prospects and clients and refers client and prospects to other product specialists as appropriate including cash management, private banking, investment, branch, and other personnel.
Negotiates credit terms, such as costs, loan repayment methods and collateral, including customer pricing for products sold as consistent with policies and procedures, and to be competitive with the market.
Packages loans for prospects and clients, and recommends loan terms and conditions, and packages non-credit services, or directs supporting staff in such activities as appropriate. Ensures document accuracy relative to approved credit facilities. Corresponds with legal counsel or other agents, as appropriate, and as necessary.
Monitors client performance versus that expected, documenting material variance and information, and making risk rating changes as appropriate. Includes but is not limited to the timely follow-up of financial reporting, covenant checks, and borrowing base review. Takes action regarding expiring notes in advance of maturity; collects past due payments quickly; and engages on other activities to maintain the credit quality of loan portfolio.
Manages complex commercial relationships, as needed, and counsels customers and prospects on banking and non-banking strategies.
In some instances, maintains and enhances information base on local and national economics or industries, as well as other concerns that would impact the financial institution's lending activities.
Portfolio focus may be industry specific (such as agriculture, real estate, natural resource, or others).
Other duties, in addition to those above, may be assigned by management.
Compliance:
All employees are accountable for compliance with all laws, regulations and adherence to established internal controls and procedures when performing their job duties. Each employee is expected to be familiar with the legal and regulatory requirements and internal controls affecting his or her job responsibilities. It is the affirmative duty of each employee to carry out these responsibilities at all times in a manner that complies with all applicable legal and regulatory requirements and internal controls. All employees shall be responsible for communicating upward, problems in operations, noncompliance with the code of conduct, or other policy violations or illegal actions. Employees must participate in required training on pertinent compliance laws and regulations as required by the Conneaut Savings Bank.
All employees will be committed to maintaining a high level of compliance with the Bank Secrecy Act and Anti Money Laundering, USA PATRIOT Act and Financial Recordkeeping regulations recognizing that all three acts are important tools in federal efforts to combat organized crime, terrorism and drug trafficking.
Education / Experience :
Bachelor's degree in business, finance or related field, or equivalent experience.
Two to three years of experience, preferably in a financial institution or lending operation.
Good understanding of general the bank policies bank regulations.
Past experience to demonstrate:

Good decision making based on sound reasoning.
Demonstrated interest and ability in sales.
Ability to organize and have attention to detail.
Resourceful, with good follow-through.
Skills / Knowledge / Abilities :
Thorough knowledge of lending policies and procedures.
Extensive knowledge of commercial banking services; strong ability to underwrite credit.
Excellent communication, and sales skills
Proficient in computer software common fulfilling the principal responsibilities of the job.
Familiarity with on-line computer systems.
Proficient with statement spreading programs
Above average courtesy and tact in dealing with community and peers.
Strong professional, appearance, dress, attitude, interpersonal and communications skills.
Ability to perform independently and with minimal supervision.
Manifests the values of the organization, particularly relative to peers and support staff.
Working Conditions / Environment / Potential Hazards :
General office environment
May be necessary to work extended hours
Periodic Travel required
Physical Requirements :
Able to sit or stand for an extended period of time
Able to lift up to 25 lbs.
To apply for this position please submit your resume and cover letter to jgreenfield@conneautsavings.com. Please reference the position title and location in your subject line.
Job Type: Full-time
Job Location:
Conneaut, Ohio and surrounding area
Required education:
Required experience:
Commercial Lending: 2 years
Banking: 3 years
Conneaut Savings Bank is proud to be an Equal Opportunity Employer