Small Business Loans
When your business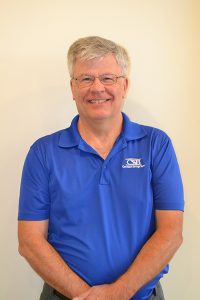 needs funds to grow, Conneaut Savings Bank is here to assist. We offer several business loan options to help meet your particular financial situation. Whether you require a one-time disbursement of funds for general growth, or if your need is specific to equipment or real estate, we have the solution.  Let our trained professional lenders help you decide the approach that works best for your business.
Business Term Loans
Our Business Term Loans offer flexible terms with competitive interest rates and are designed to cover your long-term financing needs.
Business Equipment Loans
Pay interest only for the first six months of your loan term. Let us help you purchase the equipment you need today, and you can take advantage of deferring the principal payments for six months. And, you can choose a fixed or variable interest rate.
Business Mortgage Loans
Purchase or refinance commercial real estate and have the flexibility to choose the interest rate type that is best for you.
Business Lines of Credit
Lines of credit can offer you flexibility in funding your short term working capital needs.  Pay interest only while putting the principal to work to fund your business' inventory cycle.
Barry Sharp AVP Business Development Officer
bsharp@conneautsavings.com
1-888-453-2311