e-statements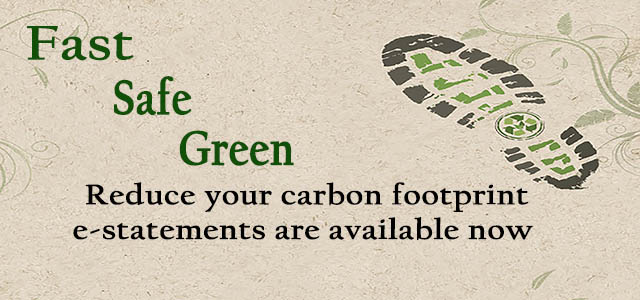 Online banking users sign up for no cost e-statements by logging in to online banking.   Click the accounts tab then click documents and follow the directions on screen.

Not yet signed up for online banking? No worries!
 Click here to visit our no cost e-statements log in site. Click Account Holder Enrollment and follow the on screen directions.
Need further assistance- please contact us at 888-453-2311 during normal business hours.  After hours please either leave a voice mail including your contact information or email us at customerservice@conneautsavings.com and we will respond the next business day.